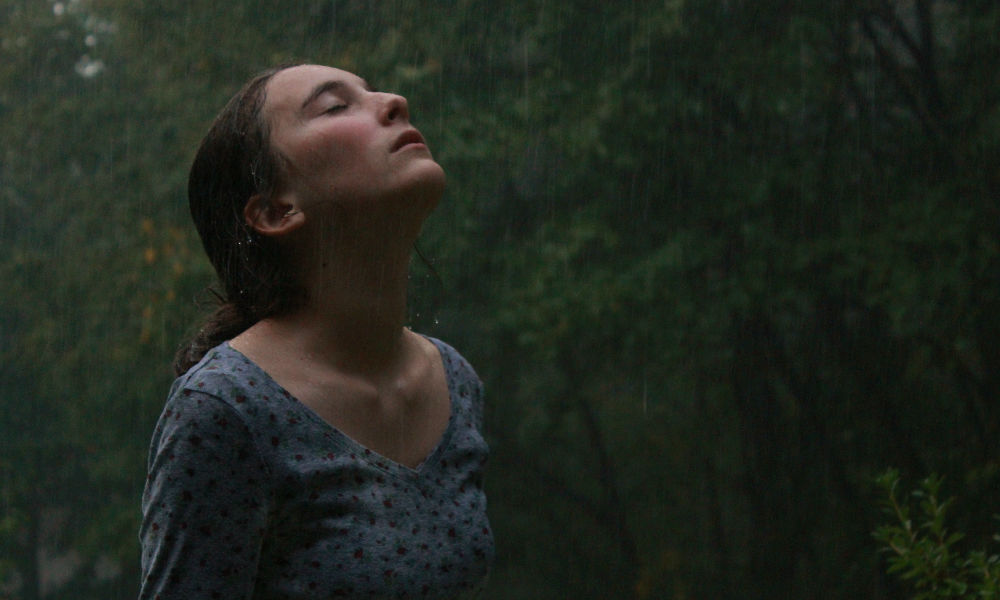 Grace Leadership Institute (GLI)
August 20, 2020
Start the Year Off Right:
Freedom Fast 2022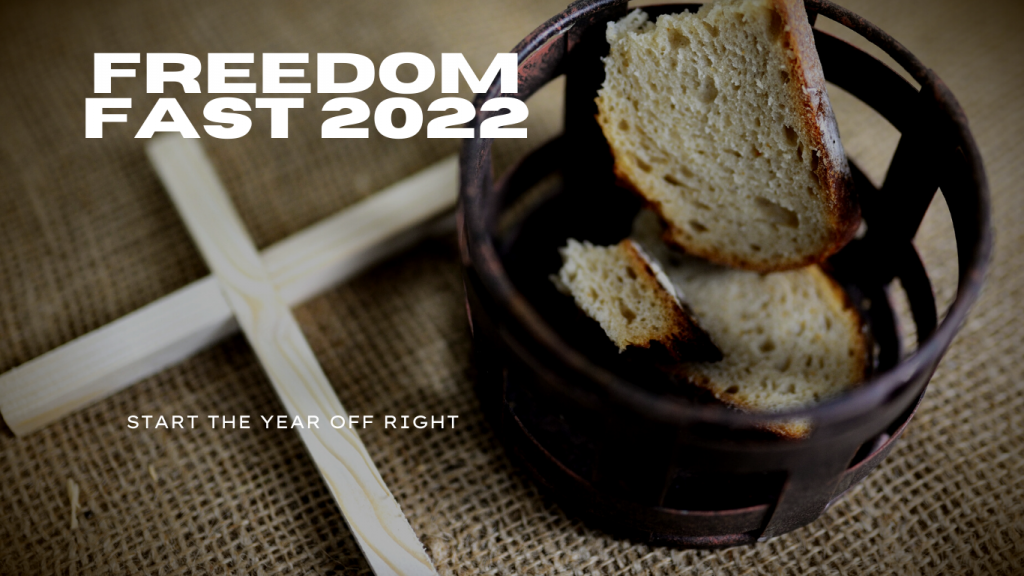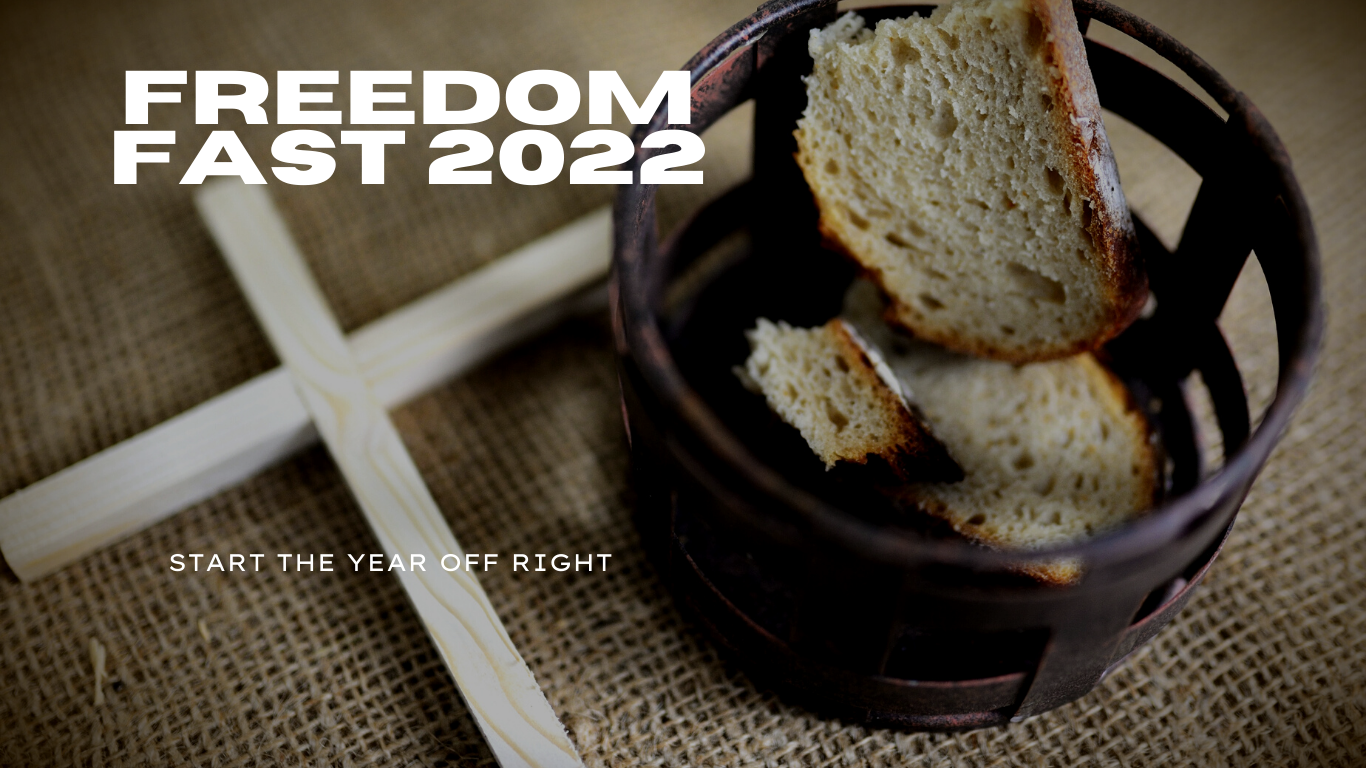 Freedom Fast 2022
Freedom Fast 2022 (January 2-23) is a time to break old habit patterns that are negative and unproductive in our lives, and exchange them for habits that are positive, productive, and helpful in fulfilling the unique call that God has created us for. It is a time to stop doing some things, start doing some things, and seeking to obey and glorify God in all things. Although we will be identifying things in our lives that must be changed, the ultimate focus must always be on Jesus. In Hebrews 12:1-2, we are told to "Lay aside every weight and the sin that does so easily ensnare us… looking unto Jesus."
RECOMMENDED FAST
 

Less food or calories

 Sweets

 Meats

Giving up things that you want to stop permanently, such as sugars, caffeine, high-fat foods, sodas.

 Stopping things that may be robbing you of time with God or family, such as excessive TV, movies, video games, social media

 Sin and emotional bondage, such as gossip, anger, envy, lust, unforgiveness, and gluttony
      † Increasing healthy choices such as fruits and vegetables
      † Replacing time wasters with prayer and Bible study.
      † Juice or broth the final 3 days of the fast.
The objective during this time is to draw near to the Lord, spend time in His presence, and hear His voice. The key to doing this is to fast distractions and spend more time in prayer.
Be encouraged to keep a journal during this fast. Expect God to speak to you. Write down the thoughts and impressions that you hear from Him.
Join us Sunday mornings from 9:30-10:15am for prayer in the Youth room. There will also be times of intercession at noon on Tuesdays-Fridays and Wednesdays at 6pm. You may also come in and pray any time the church office is open. Prayer requests can be left in the box on the altar and will be prayed over.
As we begin this new year, let's give this time priority in our lives. If we get serious about seeking God and hearing Him, He will reveal His heart to us. Please join us as we seek His face together. We believe that this may be the most fruitful year in our lives, both individually and as a church.
1. WHAT SHOULD I EAT?
Oatmeal, cereals (low sugar), fruits, vegetables, soups, or broth from noon, Sunday, January 2nd through Tuesday, January 18th. Drink juices, broths, and liquids on Wednesday & Thursday, January 19-20th. Drink water only on Friday, January 21st, then soups with a light meal of vegetables and fruits on Saturday, January 22nd. Resume eating (slowly) after the Sunday services on January 23rd. (Make allowances for your personal health needs.)
2. RECOMMENDED READING
a. John – 1 chapter per day
3. RECOMMENDED CORPORATE PRAYER TIMES
a. 12:00 noon to 1:00 Tuesdays through Fridays
b. Sundays 9:00-10:15am in Youth room
c. City Prayer teams – Saturday, January 22nd – meet at church before 5:30pm. We will divide into teams to drive around town and pray 5:30-6:00.
d. Prayer Service – Saturday, January 22nd from 6-8pm
e. Email prayer encouragement to one another daily
4. RECOMMENDED PRIVATE AND CORPORATE PRAYERS
a. The Lord's Prayer (Matthew 6)
b. The Whole Armor of God (Ephesians 6)
c. The prayers of Paul (Ephesians 1:15-23 & 3:14-21)
5. RECOMMENDED SCRIPTURE FOR MEDITATION BY DAY
Jan. 2 – John 1
Jan. 3 – John 2
Jan. 4 – John 3
Jan. 5 – John 4
Jan. 6 – John 5
Jan. 7 – John 6
Jan. 8 – John 7
Jan. 9 – John 8
Jan. 10 – John 9
Jan. 11 – John 10
Jan. 12 – John 11
Jan. 13 – John 12
Jan. 14 – John 13
Jan. 15 –John 14
Jan. 16 – John 15
Jan. 17 – John 16
Jan. 18 – John 17
Jan. 19 – John 18
Jan. 20 – John 19
Jan. 21 – John 20
Jan. 22 – John 21
6. DAILY CONFESSION
Read aloud the 8 New Creation Realities that follow:
NEW CREATION REALITIES
Daily Confessions for Overcomers
1. I am a new creature in Christ.
II Corinthians 5:17 (NKJV)17 Therefore, if anyone is in Christ, he is a new creation; old things have passed away; behold, all things have become new.
2. I am a child of God, an heir of God, and joint heir with Christ.
Romans 8:16-17 (NKJV) The Spirit Himself bears witness with our spirit that we are children of God, and if children, then heirs—heirs of God and joint heirs with Christ, if indeed we suffer with Him, that we may also be glorified together.
3. I am delivered from Satan's dominion.
Colossians 1:13 (NKJV) He has delivered us from the power of darkness and conveyed us into the kingdom of the Son of His love,
4. I am free from condemnation.
Romans 8:1 (NKJV) There is therefore now no condemnation to those who are in Christ Jesus, who do not walk according to the flesh, but according to the Spirit.
5. I am blessed with every spiritual blessing in the heavenlies.
Ephesians 1:3 (NKJV)Blessed be the God and Father of our Lord Jesus Christ, who has blessed us with every spiritual blessing in the heavenly places in Christ,
6. I am more than a conqueror.
Romans 8:37 (NKJV) Yet in all these things we are more than conquerors through Him who loved us.
7. I am complete in Him.
Colossians 2:10 (NKJV)and you are complete in Him, who is the head of all principality and power.
8. I am His workmanship.
Ephesians 2:10 (NKJV) For we are His workmanship, created in Christ Jesus for good works, which God prepared beforehand that we should walk in them.